WELLNESS is the practice of conscious, deliberate process to create a harmonious balance in one's life. It can be attained by performing physical, spiritual, intellectual, social and financial actions to improve our being. Just be. Feel well and be well.
ANJA is a proud recreational dispensary, but we recognize that many consumers rely on us for information that may touch on subjects addressing health and wellbeing. While we cannot offer medical advice, we can offer reputable and accessible resources to help you find your happy medium. Consider us the facilitators of your cannabis journey: guiding you to your perfect, personalized definition of wellness.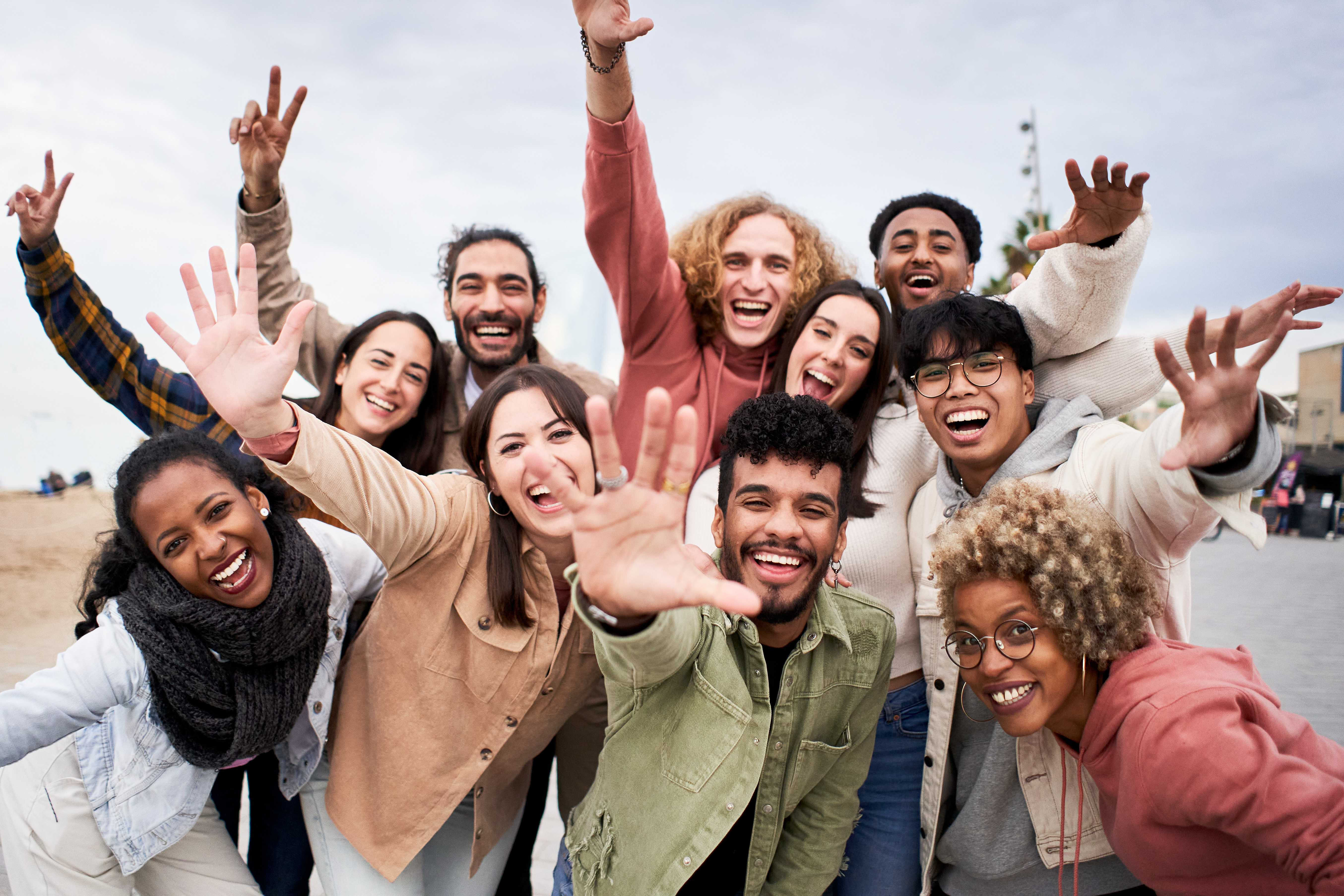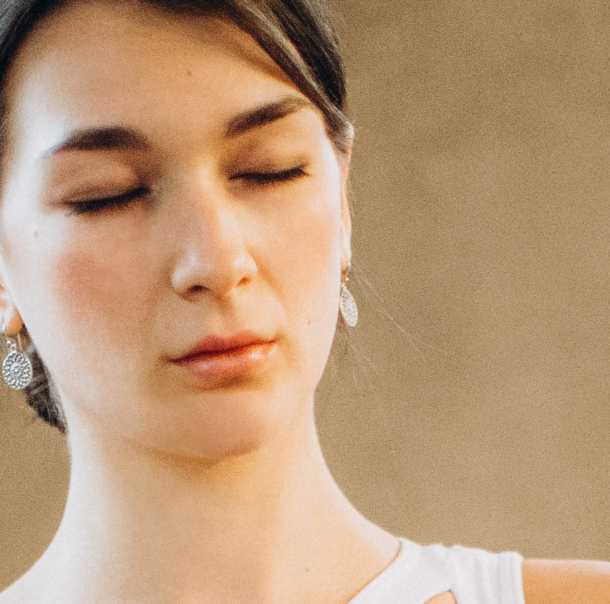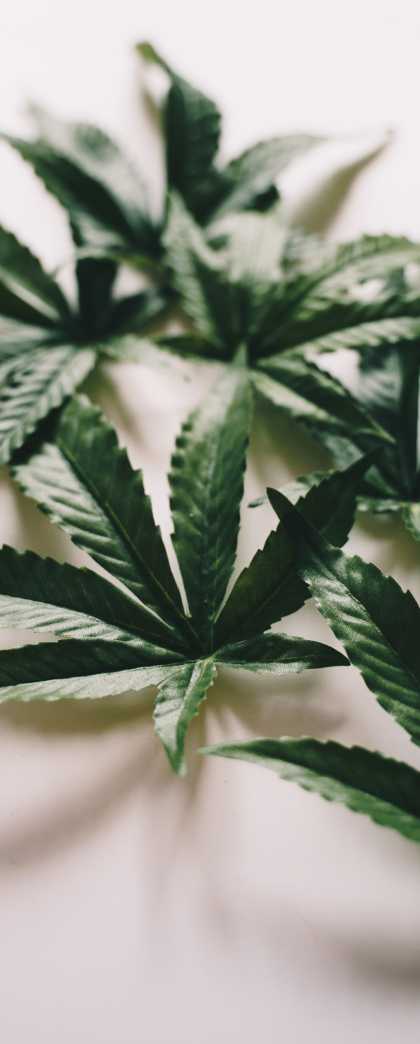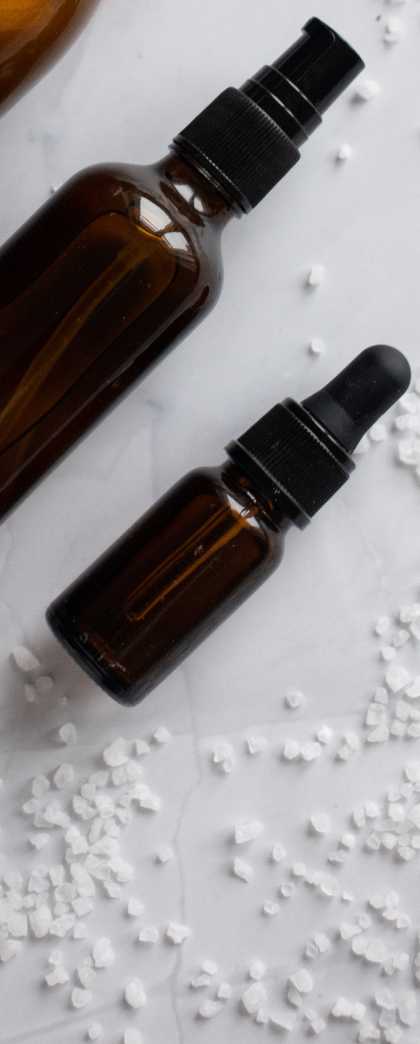 ANJA is a proud recreational dispensary, but we recognize that many consumers rely on us for information that may touch on subjects addressing health and wellbeing. While we cannot offer medical advice, we can offer reputable and accessible resources to help you find your happy medium. Consider us the facilitators of your cannabis journey: guiding you to your perfect, personalized definition of wellness.
In a similar way that comparing your metabolism to someone else's metabolism can only end in disaster, you should never compare your endocannabinoid system [ECS] to someone else's. There is no one size fits all solution to cannabis, but there are some tried-and-true physical benefits that you may experience:
1. Pain Relief:
Cannabis is an effective and natural way to reduce pain with minimal side effects, especially when compared to the use of opioids. Studies have shown that cannabis can be an effective treatment for chronic pain and inflammation, and can help reduce the side effects associated with more traditional treatments that cause loss of appetite, nausea, and inflammation. (1) 
2.  Gastrointestinal:
Cannabis can help improve digestion. Cannabis can help improve digestion by reducing inflammation in the digestive tract. This can help relieve symptoms of digestive issues such as nausea, stomach pain, and diarrhea. (2) There is always danger, however, in getting the late-night munchies and having a *little too much cheese*. That's on you, not the weed.
3. Cancer and Nausea:
Cannabis may help reduce nausea and vomiting, which are common side effects of chemotherapy. It may also increase appetite stimulation, which is crucially important for consumers and patients who may have trouble stomaching food otherwise. (3) Food is fuel, and it's critical that patients are able to eat so that they can begin to recover.

4. Seizures:
One of the main active ingredients in cannabis is cannabidiol (CBD), which has been shown to have anticonvulsant properties. CBD may help reduce seizures by modulating the activity of certain brain cells and neurotransmitters involved in seizure activity. There is some evidence from clinical studies and anecdotal reports that cannabis, particularly CBD-rich strains, may be helpful in reducing seizures in people with certain types of epilepsy, such as Dravet syndrome and Lennox-Gastaut syndrome. (4)

5. Physical Activity:
Cannabis can help improve physical activity. Cannabis can help reduce pain and inflammation, which can make physical activity easier and more enjoyable. Cannabis can also help reduce fatigue, allowing you to exercise longer and more efficiently. (5) That being said, it may be best to avoid anything involving hand-eye coordination or that uses pointy objects. 
1. Alex H. Kral, Lynn Wenger, Scott P. Novak, Daniel Chu, Karen F. Corsi, Diana Coffa, Brad Shapiro, Ricky N. Bluthenthal,"Is cannabis use associated with less opioid use among people who inject drugs?", Drug and Alcohol Dependence, Volume 153, 2015, Pages 236-241, ISSN 0376-8716 https://doi.org/10.1016/j.drugalcdep.2015.05.014. 
2. Martínez, Vicente, et al. "Cannabidiol and Other Non-Psychoactive Cannabinoids for Prevention and Treatment of Gastrointestinal Disorders: Useful Nutraceuticals?" International Journal of Molecular Sciences, vol. 21, no. 9, 2020, p. 3067., https://doi.org/10.3390/ijms21093067.
3. Kis, B., Ifrim, F. C., Buda, V., Avram, S., Pavel, I. Z., Antal, D., … Danciu, C. (2019). "Cannabidiol—from Plant to Human Body: A Promising Bioactive Molecule with Multi-Target Effects in Cancer." International Journal of Molecular Sciences, 20(23), 5905. https://doi:10.3390/ijms20235905
4. Morano, A., Fanella, M., Albini, M., Cifelli, P., Palma, E., Giallonardo, A. T., & Di Bonaventura, C. (2020). "Cannabinoids in the Treatment of Epilepsy: Current Status and Future Prospects." Neuropsychiatric Disease and Treatment, Volume 16, 381–396. doi:10.2147/ndt.s203782 
5. Yorkwilliams S, Gust CJ, Mueller R, Cinnamon LB, Hutchison KE, Gillman AS and Bryan AD(2018) "The New Runner's High? Examining Relationships Between Cannabis Use and Exercise Behavior in States with Legalized Cannabis". Front. Public Health 7:99. doi:10.3389/fpubh.2019.00099
You wouldn't eat an apple that is doused with unregulated pesticides (hopefully), so it follows that you wouldn't consume cannabis that has been grown with unregulated pesticides either. Due to a combination of many factors– social, regulatory, and sustainability– legally grown cannabis has a multitude of environmental benefits in comparison to grey-market cannabis. So much joy is lost when a beautiful smoke spot becomes a dull patch of earth; we are proud to be a part of supporting a healthy planet.
1. Reduced Pesticides:
In order to ensure that consumers and regulators alike support a licensed entity's products, producers utilize biological pest controls and organic nutrient feeds to ensure the cannabis remains healthy AND clean for the consumer. As a result, the legalization of cannabis has led to a reduction in the use of these chemicals, which can be damaging to the environment. (6)  Robust supply chain tracing and environmental monitoring systems for legal cultivators and distributors could further curb cannabis sourcing from trespass sites or illegal markets. Existing best practices include the application of biologically derived pesticide products (e.g., microbial pesticides or compost tea) and the implementation of integrated pest management methods (e.g., the introduction of predatory insect species). (7)
2. Less Energy Consumption:
Cannabis production is an energy-intensive process, but it can be made more efficient by utilizing renewable energy sources, such as solar and wind power. In most cases, using LED Lighting for indoor grows is a gigantic leap towards sustainability. All of these options help to reduce the amount of energy consumed and can result in lower emissions of greenhouse gases. Existing best practices include prioritizing the use of energy-efficient light sources (e.g., light-emitting diode lighting) and renewable energy sources, and scheduling around peak energy demand times. (7) 
3. Increased Biodiversity:
Cannabis is a rapidly growing plant that can support a variety of other plants, insects, and animals. By cultivating cannabis to promote biodiversity, the industry can help restore and maintain healthy ecosystems. (8)
4. Reduced Waste:
Many cannabis producers have adopted sustainable growing practices that reduce the amount of waste produced. This can include composting, recycling, and using biodegradable materials instead of plastics.
5. Less Water Usage:
Cannabis is a water-efficient crop, and many producers are utilizing innovative irrigation techniques to reduce water usage and conserve resources. . Existing best practices for managing water use include the use of rainwater storage, automated irrigation technology, and implementation of water treatment and reuse strategies to reduce waste. (7)
6. Todd Subritzky, Simone Pettigrew, Simon Lenton, "Into the void: Regulating pesticide use in Colorado's commercial cannabis markets", International Journal of Drug Policy, Volume 42, 2017, Pages 86-96, ISSN 0955-3959, https://doi.org/10.1016/j.drugpo.2017.01.014.
7. Evan Mills, "The carbon footprint of indoor Cannabis production", Energy Policy, Volume 46, 2012, Pages 58-67, ISSN 0301-4215, https://doi.org/10.1016/j.enpol.2012.03.023.
8. Parker-Shames, P., Choi, C., Butsic, V., Green, D., Barry, B., Moriarty, K., Levi, T., & Brashares, J. S. (2022). The spatial overlap of small-scale cannabis farms with aquatic and terrestrial biodiversity. Conservation Science and Practice, 4( 2), e602. https://doi.org/10.1111/csp2.602
Cannabis may offer emotional relief for those struggling with PTSD, addiction, brain block, and stress. Some people use their ganja to help manage anxiety and insomnia, while others may use it to unblock themselves during creative pursuits. There is evidence that cannabis may help reduce cravings and withdrawal symptoms for those in recovery from addiction. Additionally, cannabis may be helpful in reducing stress and improving overall emotional well-being for some people. It's important to talk to a healthcare professional before using cannabis for any medical purposes. Be your best self, but make sure you're doing it with responsible and healthy methods.
1. Stress Relief:
For some, cannabis can help reduce stress. Cannabis has been shown to have a calming effect on users and can help reduce stress and anxiety. It can also help improve sleep quality, making it easier to rest and recharge. (9) That being said, some people may feel more anxious after consuming too much cannabis. Depending on your ECS, you may feel more relief from certain types of strains and products compared to other consumers with similar needs. It's all about finding the right balance.

2. Mental Openness:
While cannabis has been attributed to increased creativity, studies have actually disproven that cannabis directly makes consumers more creative. What cannabis does do, however, is make consumers more heightened levels of openness to experience. (10) In other words, art is significantly easier when immediate perfection is not a requirement. Next time you're having trouble brainstorming, try a bit of cannabis!
3. PTSD:
Cannabis is being studied as an effective treatment for Post Traumatic Stress Disorder (PTSD). In studies, cannabis has been found to reduce PTSD symptoms such as nightmares, flashbacks, hypervigilance, and avoidance of situations that remind the person of the traumatic event. It can also help reduce feelings of dissociation, allowing people to stay focused and engaged during therapy. (11)
4. Opioid Addiction:
The United States makes up 4.4% of the world's population and consumes over 80% of the world's opioids. (12) Current literature suggests that medical cannabis laws could be associated with decreased prescription opioid medication (POM) use, fewer POM-related hospitalizations, lower rates of opioid overdose, and reduce national healthcare expenditures related to POM overdose and misuse. (13) 
5. Schizophrenia:
Consumers who have a personal or family history of schizophrenia, psychosis, or other mental health disorders should consult with a physician before trying cannabis. While the current literature can not causally prove that cannabis can increase one's vulnerability to genetic mental disorders, an association has been found between frequent cannabis use and increased risk of developing schizophrenia in populations where schizophrenia has been documented in the respondent's family history. (14)
9. Babson, K. A., Sottile, J., & Morabito, D. (2017). "Cannabis, Cannabinoids, and Sleep: a Review of the Literature." Current Psychiatry Reports, 19(4). doi:10.1007/s11920-017-0775-9 
10. Emily M. LaFrance, Carrie Cuttler, "Inspired by Mary Jane? Mechanisms underlying enhanced creativity in cannabis users", Consciousness and Cognition, Volume 56, 2017, Pages 68-76, ISSN 1053-8100, https://doi.org/10.1016/j.concog.2017.10.009.
11. Greer, G. R., Grob, C. S., & Halberstadt, A. L. (2014). "PTSD Symptom Reports of Patients Evaluated for the New Mexico Medical Cannabis Program". Journal of Psychoactive Drugs, 46(1), 73–77. doi:10.1080/02791072.2013.873843
12. https://www.health.state.mn.us/communities/opioids/prevention/painperception.html
13. Vyas, M. B., LeBaron, V. T., & Gilson, A. M. (2018). The use of cannabis in response to the opioid crisis: A review of the literature. Nursing Outlook, 66(1), 56–65. doi:10.1016/j.outlook.2017.08.012 
14. Theresa HM Moore, Stanley Zammit, Anne Lingford-Hughes, Thomas RE Barnes, Peter B Jones, Margaret Burke, Glyn Lewis, "Cannabis use and risk of psychotic or affective mental health outcomes: a systematic review", The Lancet, Volume 370, Issue 9584, 2007,Pages 319-328, ISSN 0140-6736, https://doi.org/10.1016/S0140-6736(07)61162-3.
Spirituality is the recognition of a vital force inside the physical self. It is a sense of belief of something greater than one's physical self where the human is greater than their sensory perceptions. For centuries cannabis has been used as an Entheogen: a chemical substance–typically of plant origin–that is ingested to produce a nonordinary state of consciousness for religious or spiritual purposes.
1.  New Practices:
Cannabis has been used for thousands of years in spiritual practices and has been used to enhance meditation, yoga, openness, and self-reflection. Cannabis has deep spiritual roots in many cultures. (15) Use cannabis to explore new practices and rituals that can bring you closer to your spiritual core. It can be exercised by prayer, meditation, attending spiritual/religious events, service, solitude & worship.
2. Introspection:
Cannabis can be used to connect with your innermost self. Take a few moments to reflect on your life and find clarity. Use cannabis to help open your mind and explore your thoughts and feelings. When exploring your spiritual wellness, it's important to accept yourself and let go of judgment. Cannabis can help you relax and open your mind to accepting yourself as you are.
3. Mindfulness:
The essence of spirituality is to promote harmony, wisdom & understanding. Be mindful of your actions and the effects of cannabis on your spiritual wellness. Don't overindulge, but use cannabis to enhance your spiritual journey. Make sure to respect other people's individuality and privacy; true spirituality comes from within and not from pressuring others.
 15. Frederick J. Heide, Tai Chang, Natalie Porter, Eric Edelson & Joseph C. Walloch (2022) "Spiritual Benefit from Cannabis", Journal of Psychoactive Drugs, 54:2, 149-157, DOI: 10.1080/02791072.2021.1941443


You may not become Einstein after smoking a joint, but you may be shocked to learn that many people use cannabis as a productivity tool. With its potential to alleviate stress and anxiety, cannabis may allow you to fully tap into your mental capabilities and reach new heights of productivity and insight. Intellectual wellness is the understanding of how cannabis makes you feel so that you can maximize the benefits that the plant has to offer. If you've never completed household chores after consuming cannabis, you are truly missing out. 
1. Experimentation:
The best way to understand the effects of cannabis is to experiment and explore. Cannabis has different compounds that cause different effects- exploring strains is important to see how the different cannabinoids may affect you. When using cannabis, pay attention to the effects it has on your creativity and intellectualism. Does it help you to think more clearly? Are you able to access new ideas more easily? Keep track of how cannabis affects you, and adjust your usage as needed. This wisdom can be obtained by engaging with ANJA's core intellectual values of reflection, focus, curiosity, and reason. 
2. Balance:
While cannabis can be a great tool for enhancing intellectualism, it's important to find a balance. Too much cannabis can be overwhelming and may lead to confusion and lack of focus. Make sure to take breaks throughout the day to clear your head, and don't forget to get enough sleep and drink enough water. Intellectual honesty, intellectual humility, and intellectual courage- through pursuing one's informed curiosity- are crucial to finding a perfect happy medium.
3. Knowledge:
Legal cannabis products must be labeled according to strict regulations, which include disclosing the product's THC and CBD content, as well as any other ingredients. This allows consumers to make informed decisions and ensure that they are getting the right product for their needs. Non-licensed cannabis, on the other hand, may not have any labeling at all, making it difficult to know what you are actually consuming. (16)
4. Safety:
Licensed cannabis products are closely monitored by regulators who check that companies are adhering to the regulations and standards. This oversight ensures that ANJA consumers are getting a safe and quality product. Non-dispensary cannabis, on the other hand, is not subject to any regulatory oversight, making it difficult to know what you are actually getting. ANJA applies rigorous intellectual standards to guarantee that our consumers have precise and accurate results, understanding, and relevant knowledge throughout their cannabis practices.
 16. https://www.nj.gov/cannabis/adult-personal/safe-responsible-consumption/


A core component of ANJA's values is the destigmatization of cannabis, cannabis consumers, and cannabis culture. When you purchase cannabis from ANJA, you are joining a community of responsible cannabis users that are actively in pursuit of a less judgemental tomorrow.  Here are some ways that we can help you feel more connected to yourself and the Highland Park community:

1. Nature
 Cannabis can help you reconnect with nature and the natural world around you. It can be used to enhance social outdoor activities such as camping, hiking, and gardening- making it easier to appreciate the beauty of nature and feel more connected to your environment. Sometimes it's necessary to sit back and reflect on all that you and your loved ones have accomplished.
2. Friends
 Cannabis can be a great way to connect with friends and family. Sharing a joint, vape pen, or edible can be a great way to relax, bond, and open up conversations. Just make sure that your friends are 21+. Go slow if you're just beginning! We recommend finding a more experienced cannabis user to show you the ropes, if possible.
3. Culture
Cannabis can be used to explore cultural events and activities. Whether it's a movie or a music festival, cannabis can help you relax and enjoy the experience even more. If you have doubts, I dare you to go near Asbury Park and deny that you smell weed.
4. Community
Cannabis can be a great way to participate in community events. Look for events that cater to cannabis users or those that allow you to bring your own cannabis. This can be a great way to meet new people and get involved in your community. ANJA is proud to have a strong relationship with many local Highland Park Businesses.
5. Alcohol Substitute
While it may feel like every party has some alcohol around it, not everyone is a large fan of consuming alcohol. Cannabis is a fantastic alternative to alcohol, cigarettes, and similar party additionals. While the right crowd will never make you feel like you have to consume anything to have a fun time and be accepted, we understand that sometimes it's nice to not feel like the odd one out.